Who said traditional marketing was dead...?!?

Always recommend combining Traditional Marketing with Digital Marketing.

This way you can dominate both the physical world and digital world!

Do you utilize both for your business? Leave a comment and let me know. 🤙

#traditionalmarketing #digitalmarketing #business #dominate #life #focus #act #reflect ... See MoreSee Less
Load more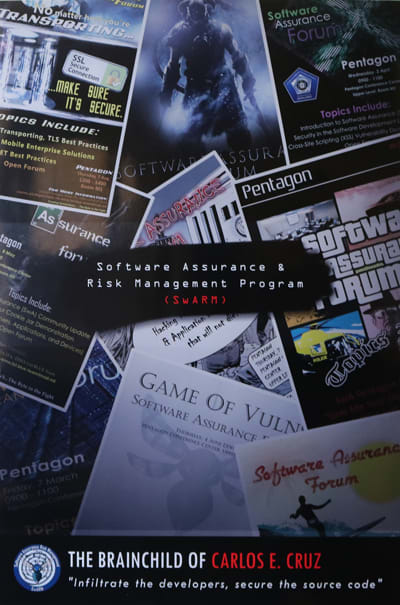 Follow Us Arounds The Web
——————
Carlos worked at the Pentagon as their Security Architect & Hacker for 5 years. He was a top level Government Executive working for the Department of Defense (DoD) as a Government Civilian GS-15. Which is the highest ranking Government Official before Senior Executive Service (SES). Carlos hand-built and implemented over 12 Enterprise-level Cyber programs; which equates to building 12+ businesses in the Private Sector. Combined he managed over 100 million in Government programs over his tenure.
Let's Get Started
Do You Want More Traffic?
Let's Build this Thing Together!